A Day in Victoria, Canada
By Marcia Frost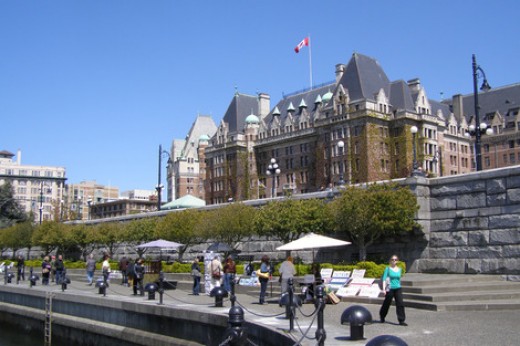 Victoria, Canada
The picturesque city of Victoria, Canada, offers more than enough for a week's stay, but if you find yourself with just one day on during a trip British Columbia or on a cruise stop, be sure to catch some of the highlights. You don't need to worry about a car in this city, so put on your best walking shoes and hit the pavement.
<![if !vml]>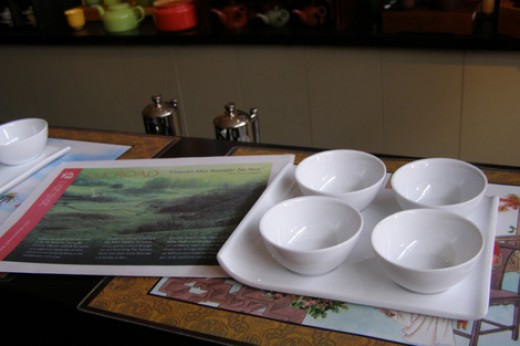 <![endif]>
Silk Road Tea
Silk Road Aromatherapy & Tea Company
Start off your day in relaxation mode at Silk Road Aromatherapy & Tea Company. Zen is the word here with all natural aromatherapy and spa products, but it's the tea that really makes it worth the trip. The selection represents different teas from around the world. There's also a tea bar so sit down for a while and do a tasting. Owner Daniela Cubelic has traveled the world and put together tea flights that reflect country of origin, or taste. Try the Velvet Potion, a black tea that smells like chocolate and tastes like vanilla beans.
Chinatown & Old Town
<![if !vml]>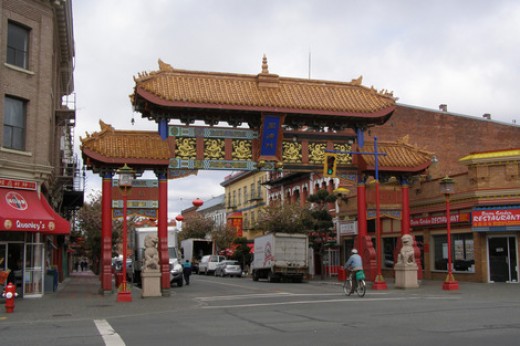 <![endif]>
Chinatown in Victoria
Chinatown & Old Town
Just next door to Silk Road is Chinatown and you can't miss it with the colorful entrance. Take some time to walk around. It's only a few blocks long, but what it lacks in size it makes up for in history. This is the oldest Chinatown in Canada. Be sure to take a walk down Fan Tan Alley before you start heading to Old Town to check out a combination of historic buildings and hip new shops. It's here you will sense the British influence in this city, which you will feel even more at your next stop.
<![if !vml]>
<![endif]>
The London Chef
The London Chef
Why go to a restaurant when you can spend lunchtime with a chef? Daniel Hayes is the chef from London who married Victoria bred Micayla. The two decided to combine their love of cooking and open up this unique space. The London Chef offers cooking private and group cooking classes where you can sip some wine and make a meal with the chef. He'll listen to your food favorites and then you can choose whether to help him out or just watch as he turns fresh, local ingredients into a culinary masterpiece. Make sure you set up an appointment here in advance as they can book up.
<![if !vml]>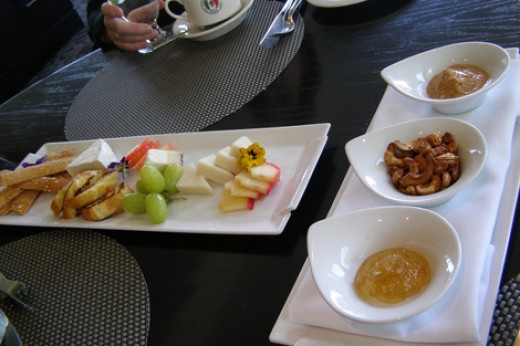 <![endif]>
Aurea Restaurant on the Waterfront
Walk to the Waterfront
It's time to walk around and burn off some of those calories. Head down to the Inner Harbor where you won't run out of things to do. Check in at the Victoria Tourism Information Centre and pick up some maps. You can then walk around the Fisherman's Wharf and check out the handmade goods and artwork being sold. Next, head to the Royal BC Museum, which has both Natural and Modern History Galleries.
Before you finish your day in Victoria, go to The Fairmont Empress, for their infamous high tea, or have a cocktail and a small bite plate on the patio of the Aura Waterfront Restaurant at the Inn at Laurel Point.
For maps and additional information on visiting Victoria, British Columbia, see the city's official website.