Discovering Cognac in Cognac

by Marcia Frost (originally published on Yahoo!)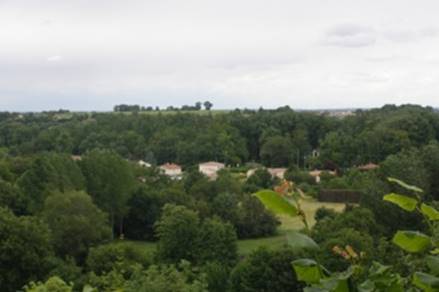 A journey to Cognac is about more than the destination. It's a place where you can discover a quaint French town and a well-known beverage at the same time.
Cognac is about 250 miles to the southwest of Paris, where the airports of Charles de Gaulle and Orly can be reached from nearly anywhere in the world. It's about a five hour drive or three hour high speed train ride from there to Angouleme, where it is 30 minutes by cab from Cognac). You can also take a flight to airports you can drive (about five hours), take a short plane flight from many European countries to La Rochelle or Poitiers, both of which are less than two hours from Cognac.
For someone who has never visited France
outside of Paris, Cognac is a different world. It's full of vineyards and rolling hills, and a downtown with cobblestone streets. It is a quietly historical town on the banks of the Charente River where you stroll the shops of Vieux Cognac, visiting the museums and stopping at cafes for crepes and pan au chocolat.
Beyond the 12th century history and the beauty of the landscape is the reason this area is known for and that is the drink that bears its name. Cognac is home to a number of distilleries, but 80% of the cognac made comes from the four majors - Martell, Hennessy, Courvoisier and Remy Martin. They use grapes from the regions of Petite Champagne, Grand Champagne, Borderies, Bon Bois, Bois Ordinaires and Fin Bois. Though these grapes do not make good wine, they are perfect for the wine that becomes cognac.
<![if !vml]>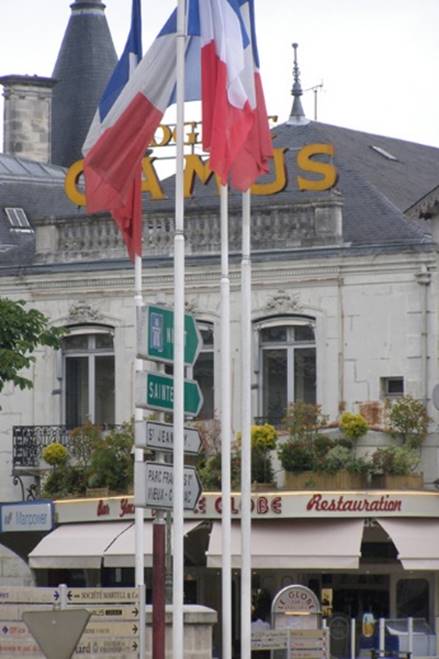 <![endif]>
In addition to the famously delicious beverages they produce, the major cognac houses each have unique attributes making it worth individual visits:
Martell has the Founder's House, where John Martell's life is told through historic photos and documents;
Hennessy offers a boat ride across the river that takes you from the modern museum to the warehouse and distillery;
<![if !vml]>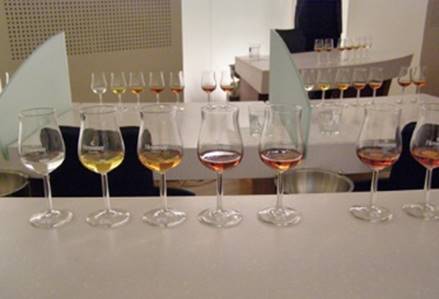 <![endif]>
Remy Martin's tram takes you throughout the property, where you can see the products production from start to finish;
Courvoisier has a beautiful visitor's center that connects the brand's beginnings, its connection to Napoleon and the experience of cognac through all of your senses.
There is plenty to see and do in Cognac in addition to the spirit houses. Cognac has a selection of hotels and bed & breakfast accommodations. Each cognac has its own special taste so you don't want to leave without sampling (and buying) as many as you can. All of the major (and some of the smaller) distilleries are open for visitors to learn about and taste the beverage of royalty.
Find everything you need to know to plan a trip to Cognac at the city's website.