Recipes by Marcia Frost
Flavorful Crockpot Pot Roast Meal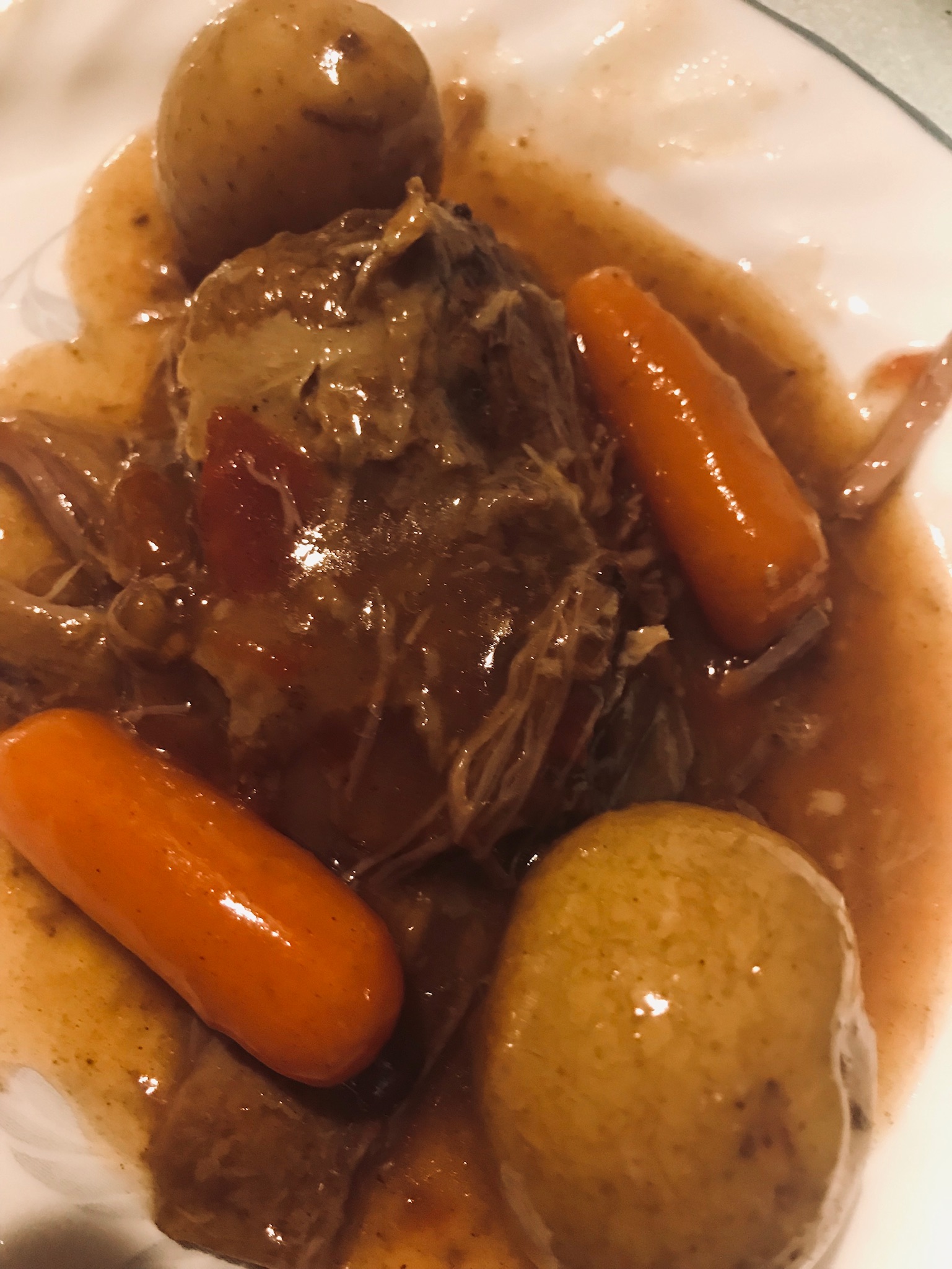 If you are looking for comfort food, it doesn't get much better than Pot Roast. I always enjoy a good pot roast. I haven't made it in a few years because I always did it with brisket and that cut has gotten insanely expensive. I decided to use a give it a try with a chuck eye roast, on sale in my local market. I seasoned it with one of the spice mixes Pereg sent me. I also put it in the crockpot so that the extra moisture would be retained.
I always love all in one meals so the addiiton of potatoes and carrots to the crockpot gave me my carbohydrates and vegetables. Feel free to substitute another vegetable or a different type of potato. It was delicous! My friends all raved over it so I thought I'd pass it along.


INGREDIENTS
1/2 cup chopped onion
1 boneless beef chuck eye roast (3-4 lbs)
2 teaspoons Pereg Mixed Burger Spices*
2 bay leaves
1 teaspoon ground cinnamon
1/2 teaspoon ground ginger
1 clove of minced garlic, minced
1/4 cup onion, diced
2 tablespoons olive oil
1 tablespoon apple cider vinegar
3/4 cup root beer
1 8oz can tomato sauce
1-1/4 cups water
3 cups of potatoes (small red or white potatoes, or large ones quartered)
1 cup of baby carrots
3 tablespoons cornstarch

*If you don't use this spice, substitute with salt and pepper.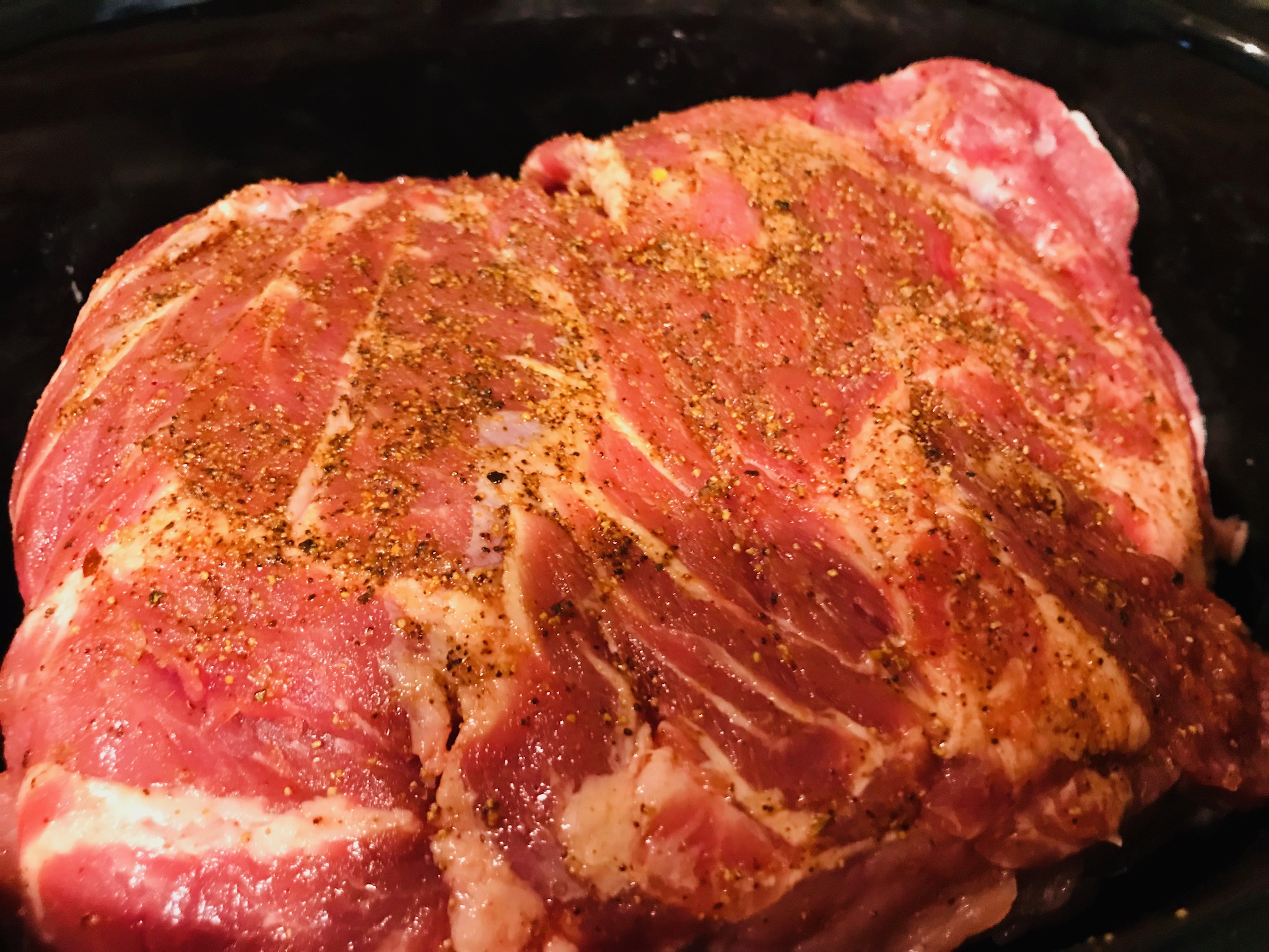 Add oil to large crockpot (I used 7 quart) and turn temperature to high.
Mix Pereg seasoning, cinnamon, ginger, garlic and onion in a small bowl.
Rub dry mixture around entire roast.
Place roast in pan and lightly sear, 10 minutes on each side.
Add bay leaf, apple cider vinegar, root beer, tomato sauce, and water to crockpot.
Turn temperature to low and let cook for four hours.
Put the potatoes and carrots into the crockpot and cook for four more hours.
Remove meat from crockpot.
Discard bay leaf and remove 1 cup of the liquid from the crockpot.
Slowly pour the liquid into cornstarch, blending as it goes in..
Add the thickened gravy to the crockpot and mix thoroughly, keeping the temperature on low.
Slice the roast (against the grain).
Put the meat back in the crockpot for a few more minutes, just long enough to warm in back up and let it soak in the gravy.
Serve immediately, or cool to freeze.
Return to index of Marcia Frost's recipes