Recipes by Marcia Frost
Freekeh Meatballs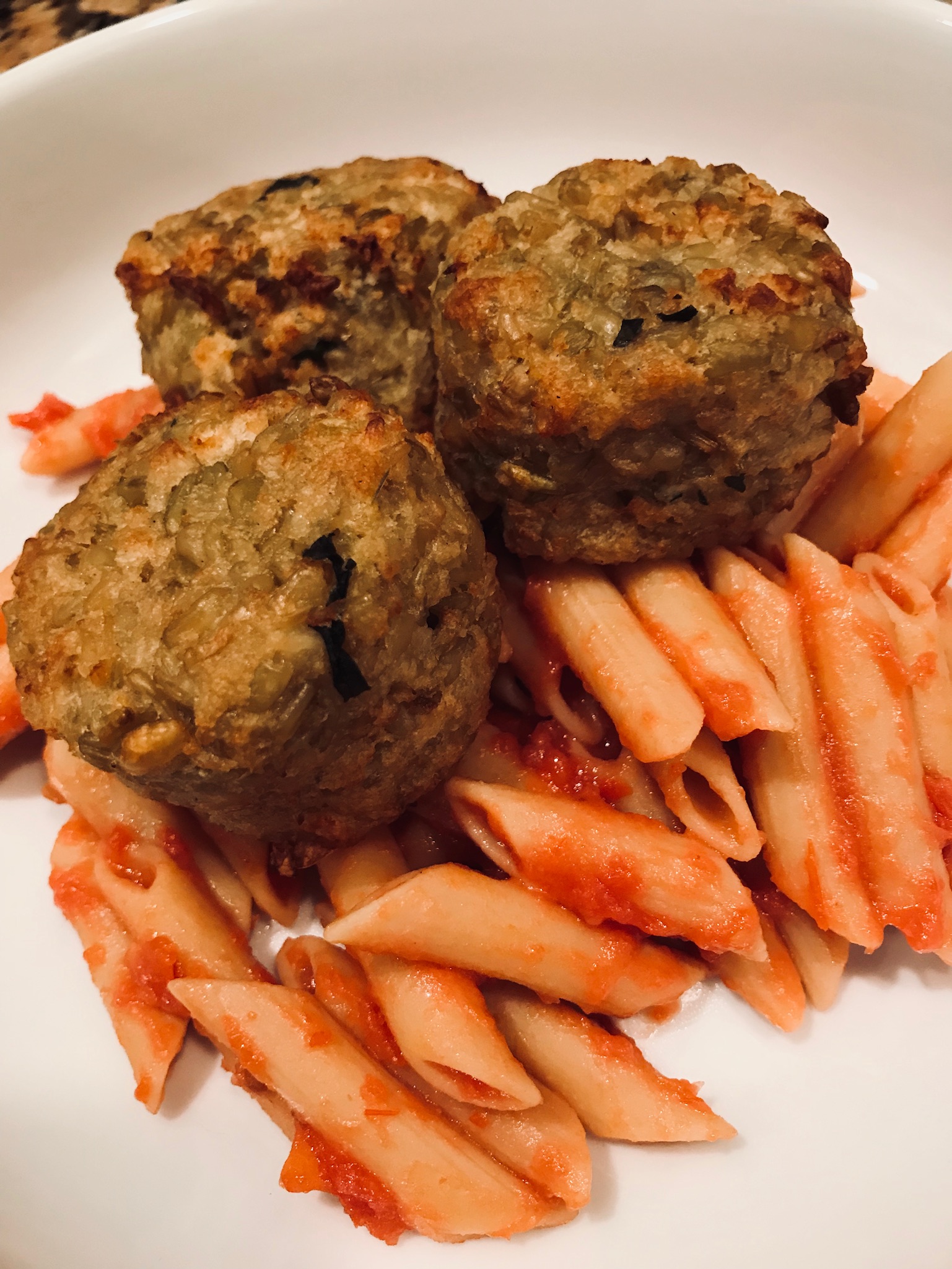 My daughter loves to cook as much as I do. I still have a number of Pereg Naturals to try out so I called her before a recent visit and asked her what she'd like to experiment with. She and her husband tend to eat a lot of vegetarian and she was looking for a main course. I challenged her to pick a product and go for it!
She took my challenge and decided to make something with the Freekeh. This grain is not well-known, but it should be as it's loaded with protein and fiber. It's very popular in the Middle East and used similarly to quinoa.
Sam searched through Pinterest and found a recipe for Freekeh Meatballs. As she learned from her mom, a few alterations were made to make it more her own. It came out delicous! I definitely recommend giving this a try, whether you are a full vegetarian (skip the cheese and it's also vegan), or you are looking for something for Meatless Monday.

INGREDIENTS
1 cup Pereg Freekeh, cooked as per the package instructions
1/4 cup shallot, minced
3 cloves garlic, minced
1 cup vegetable broth
1/2 cup shredded mozzarella (we used part skim)
1 teaspoon cinnamon
1 tablespoon basil, chopped
1-1/2 cups Panko breadcrumbs
2 tablespoons olive oil
(See below for complete directions)
Heat olive oil in skillet.
Add shallots and garlic to oil. Saute until soft and just browned.
Stir in basil and broth. Turn up the heat and simmer for two minutes.
Add freekeh and cheese. Stir until combined.
Remove from heat and mix in panko.
Form 12 meatballs.
Bake in air fryer:
Cook in batches at 400F for nine minutes each batch.
Bake in oven:
Bake at 425F for nine minutes, turning halfway
Serve over pasta with your favorite marinara sauce.
Return to index of Marcia Frost's recipes