Recipes by Marcia Frost
Buckwheat Chocolate
Banana Bread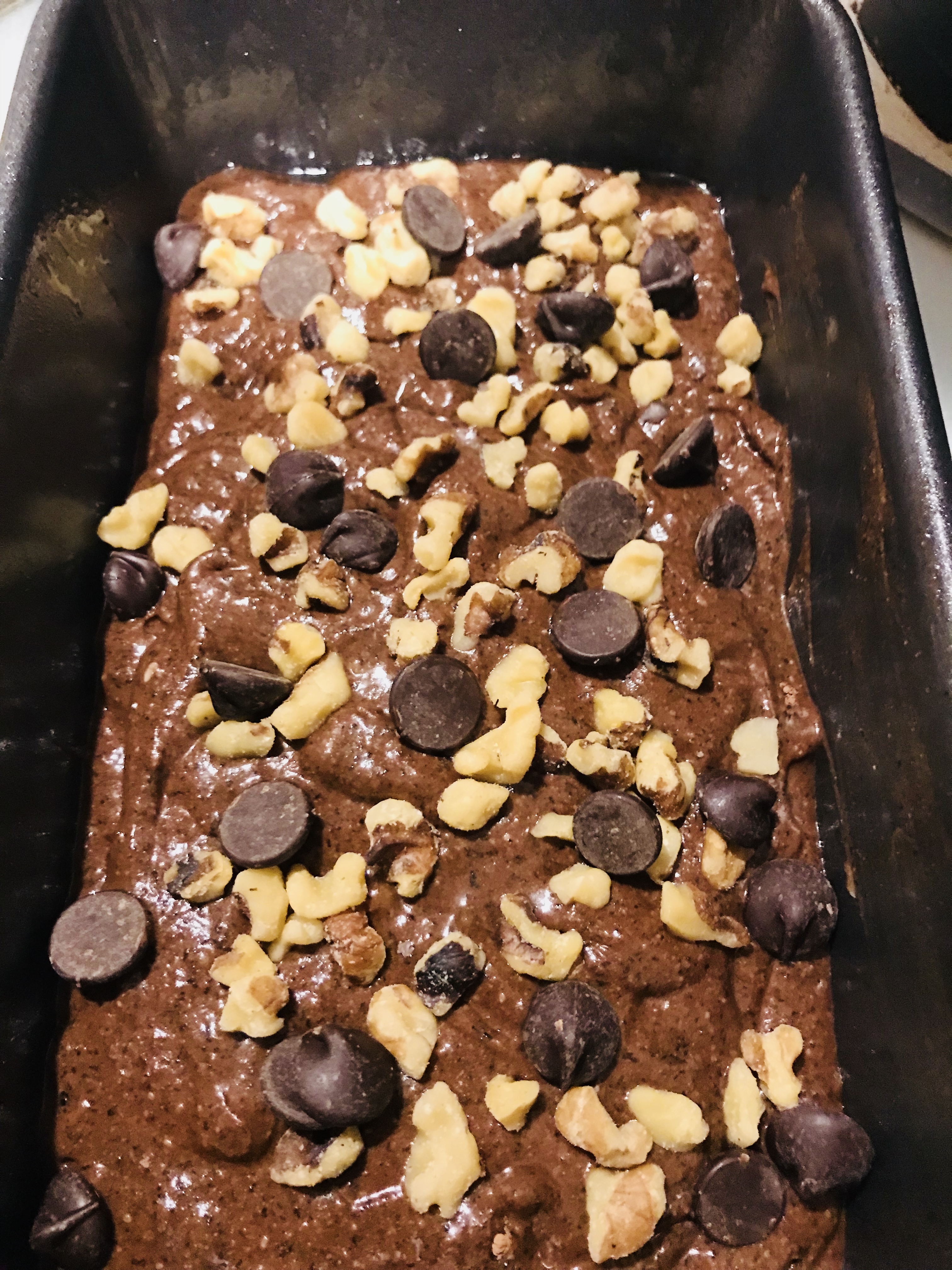 I have a few friends who are gluten-free. After receiving a selection of gluten-free flours from Pereg Naturals, I did some experimenting to make some delicious products for them.
This Buckwheat Chocolate Banna Bread was one of my best creations. It's moist and delicious, but, with buckwheat and a low sugar count, healthier than most banana breads. (With no offense to my delicious Crockpot Banana Bread. )
INGREDIENTS
2/3 cup butter or oil
2 eggs
1 teaspoon vanilla extract
3 large, overripe, bananas, mashed
1 cup Nestle Semi-Sweet Chocolate Chip Cookies
1/4 cup cocoa powder
3/4 cup sugar
1-1/4 cups Pereg Naturals Buckwheat Flour
1/2 teaspoon Baking soda
Sprinkle of salt
Additional Chocolate chips and/or walnuts for topping, if desired
(See below for complete directions)
Instructions
Preheat oven to 350 degrees.
Cream butter with electric mixer.
Add eggs, vanilla, and bananas, and beat until smooth.
Blend in dry ingredients.
Mix in chocolate chips by hand.
Pour into loaf pan with greased parchment paper. Top with more chips and walnuts, if desired.
Bake for 40 minutes, or until toothpick in the middle comes out clean.
A Few of My Favorite Things
Return to index of Marcia Frost's recipes