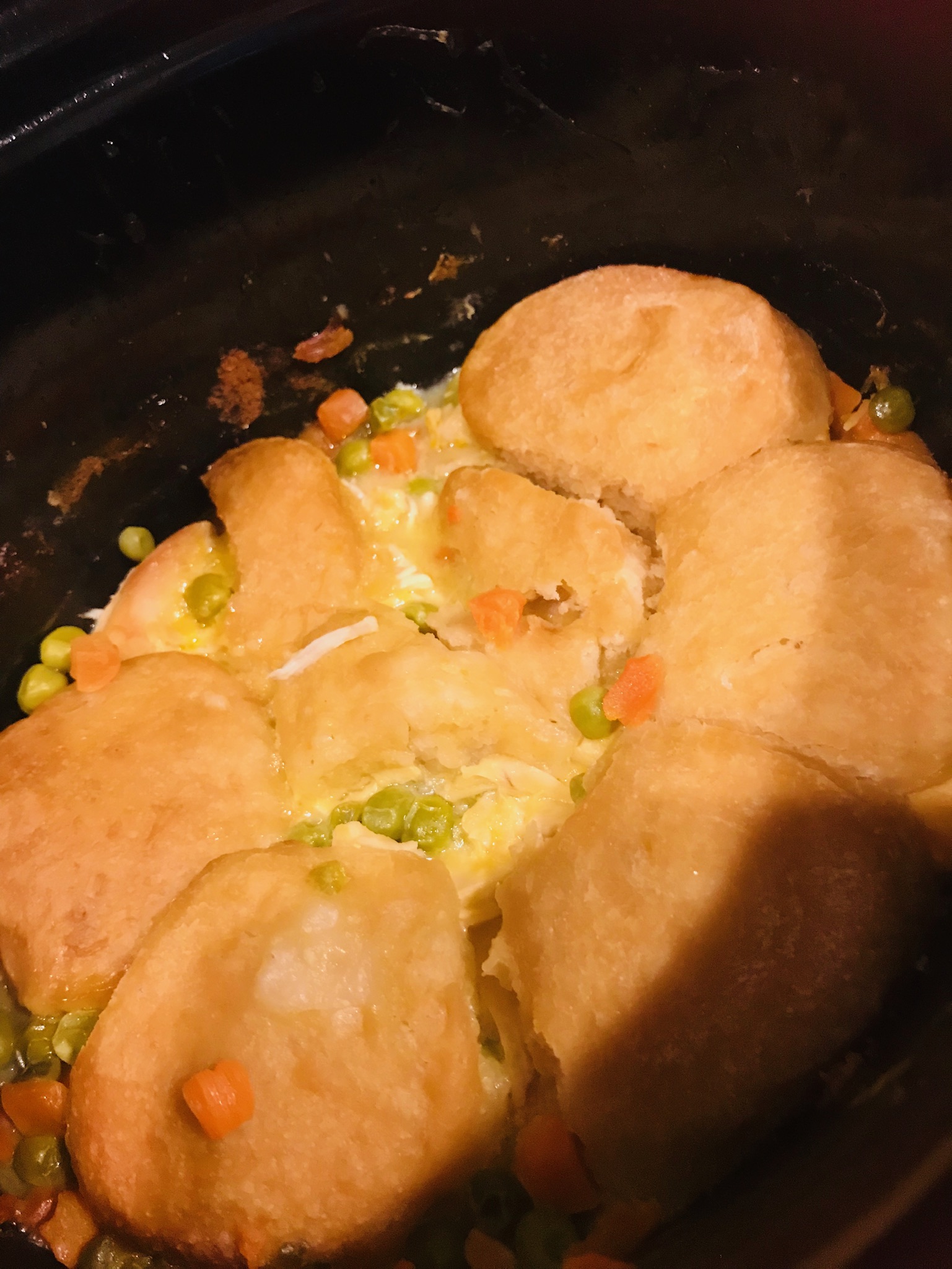 Chicken Pot Pie is a comfort food I always loved, but, to be honest, I'm better at making things taste good that making things look pretty! I came across a recipe for using biscuits as a topping and skipping the bottom crust. It seemed like a good idea, especially since cuts down some of the calories.
It didn't take me long to tweak the recipe to be made in my Crock-Pot
. Slow cooking is so much easier because you don't have to keep watching it. I also feel like you get much more flavor out of food when it's in a crockpot.
This is also another recipe that will make your house smell delicious!