Recipes by Marcia Frost
Healthier Turkey Meatloaf
I'm still enjoying experimenting with the box full of healthy goodies Pereg Naturals sent me.
I decided to tackle two products in one dish, and it came out delicious. My Healthier Turkey Meatloaf is gluten-free and delicious.
I loaded it up with tomatoes, onions, and mushrooms, but you can really use any kind of veggies you'd like.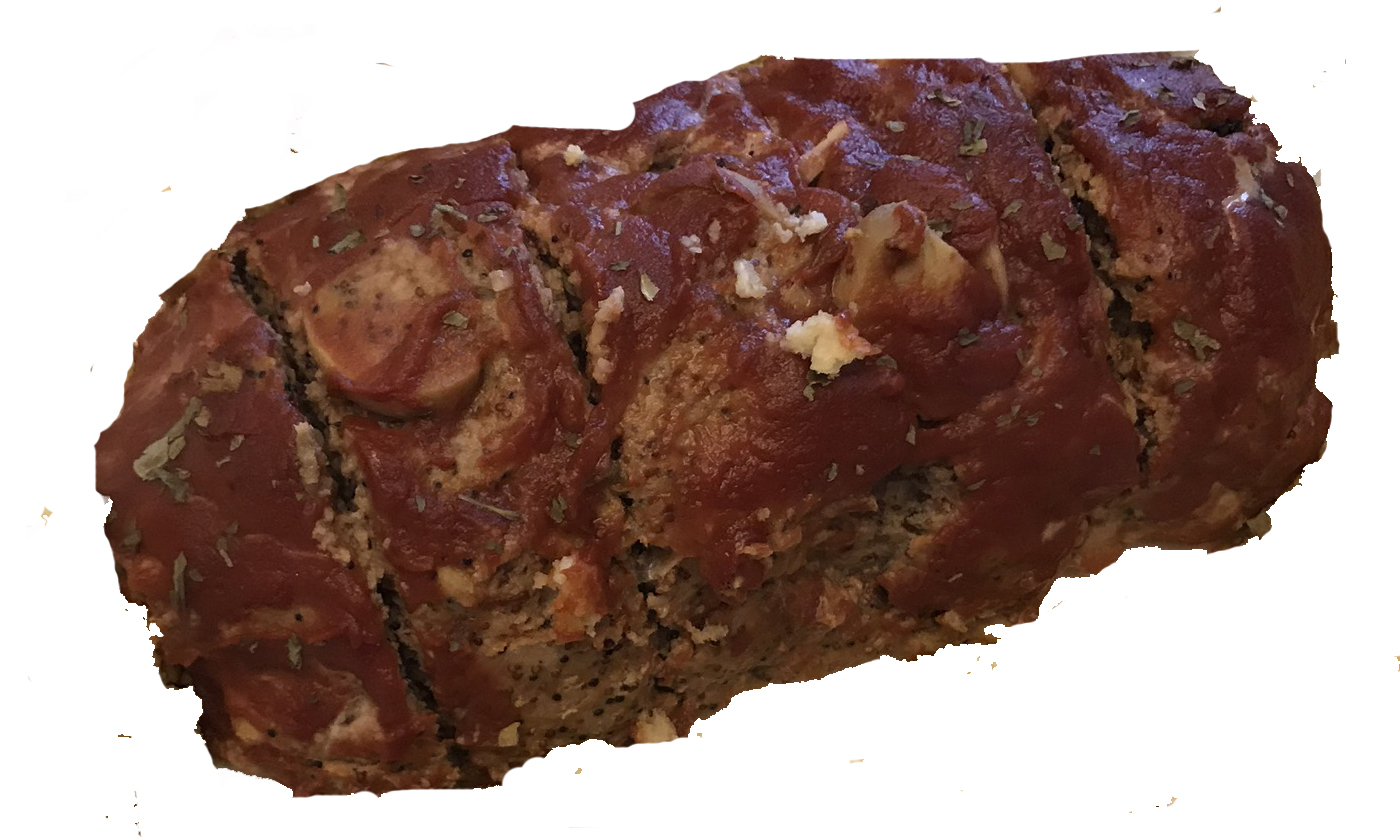 INGREDIENTS
1 pound ground turkey
1/4 cup Pereg Baby Quinoa
1/4 cup chopped onion
1/4 cup chopped mushroom (adjust per your liking)
1/4 cup chopped tomatoes
1 egg
1 tablespoon Pereg Burger Spices

Topping:
2 tablespoons tomato sauce (canned or fresh)
1 tablespoon apple cider vinegar
1 tablespoon chopped basil
Pinch of salt
(See below for complete directions)
Instructions
Preheat oven to 400 degrees.
Combine turkey, quinoa, onion, mushroom, tomatoes, spices, and egg until well mixed.
Spray loaf pan with cooking spray or foil-lined a baking sheet and place formed loaf in the middle.
In a small bowl, mix tomato sauce, apple cider vinegar, basil and salt.
Spread tomato sauce mixture on top of meatloaf.
Bake for 30 minutes. Allow to stand for 10 minutes before cutting for cleaner slices.
A Few of My Favorite Things
Return to index of Marcia Frost's recipes