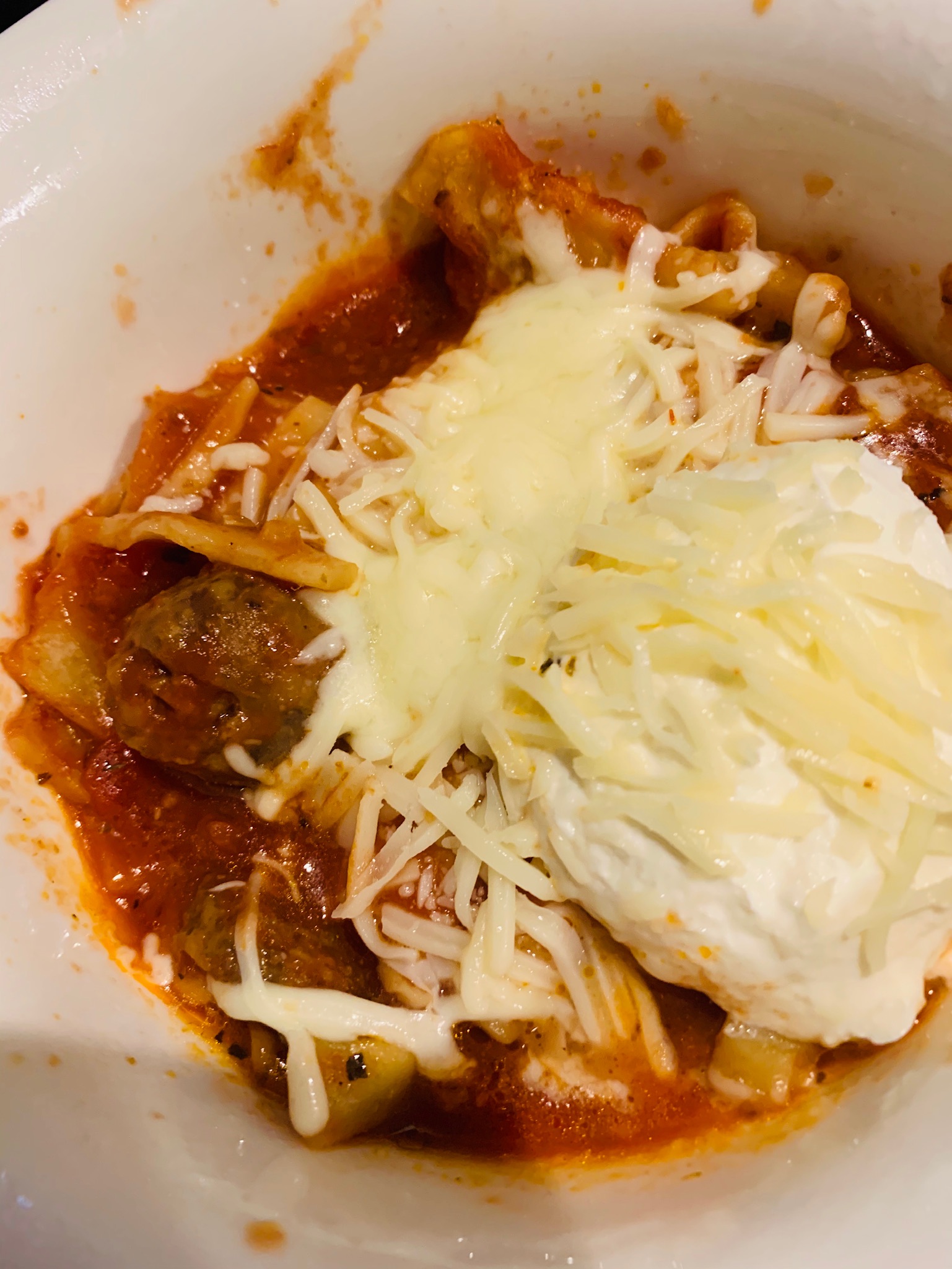 Lasagna is at the top of my list of favorite foods. It's got all of my favorite things: pasta, tomatoes, and lots of cheese. The only problem is that it takes a lot of time to put together.
I was on the phone with my daughter one day and she mentioned she was making lasagna soup. It sounded rather odd at first, but I looked up the recipe she had on pinterest and it sounded pretty easy.
Since I've been living in the Midwest, it hasn't always been easy to get good sweet Italian sausage. I saw some in the supermarket and decided it was time to give the Lasagna Soup a go. A few tweaks later and I had something to add to my favorites. Making it in a crockpot also kept me from having to worry about constantly stirring it.