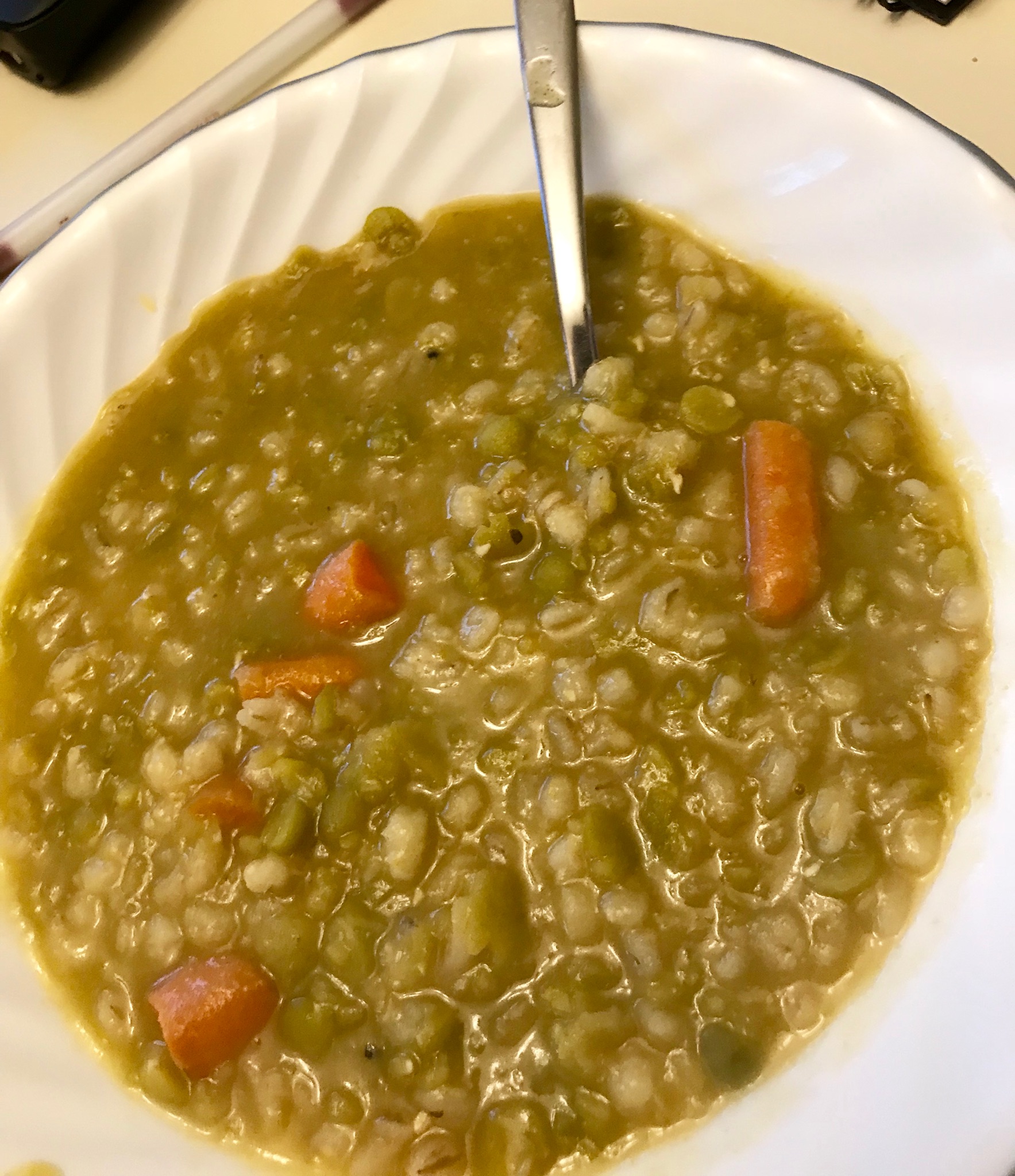 Split-pea barley soup is a hearty meal in a dish. You can serve some fruit or a side salad with it and it's enough to satisfy anyone. I especially love the leftovers when it's really thick.
This recipe is vegetarian, but if you'd like, you can add some chopped, cooked ham and change the broth to beef or chicken. I've also made it with raw ham bones. Just make sure if you do that the pork is cooked well (falling off the bone).
I've tweaked this recipe since I was a kid and my mom would make it. The biggest change is that I now make it in the crockpot. I love soups in the slowcooker because you don't have to worry about constantly mixing them. You just set it and forget it until dinner.